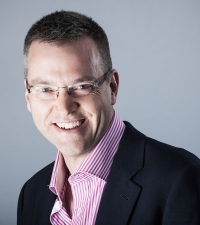 Jon Penn joined BBC Worldwide Australia & New Zealand as its new Managing Director in April 2013, with full P&L budgetary responsibility for the global business in territory.

In his capacity as MD, Jon leads the 120-strong regional team who produce and commercialise the company's assets for the local market. The company has recently announced that it will be launching a new premium BBC channel on Foxtel in August 2014 to showcase premiere drama and comedy.

Jon joined BBC Worldwide from the global TV content producer FremantleMedia, where he was CEO Asia Pacific for commercial division FremantleMedia Enterprises.

Jon founded FremantleMedia Enterprises' brand licensing and interactive media division in Australia in 2001 and his responsibilities later expanded to include the rest of Asia Pacific. Promoted to CEO FremantleMedia Enterprises Asia Pacific in 2009, he added TV distribution, home entertainment and live events to his responsibilities. He was instrumental in turning MasterChef Australia into a multi-million dollar, multi-platform brand over three years and
led the team that built multi-platform brand franchises out of The X Factor, QI, Grand Designs and Merlin.

Prior to FremantleMedia Enterprises, Jon worked for Fairfax Media's digital division – Fairfax Digital - and has held a variety of sales, marketing and business development roles over his 22 year career.