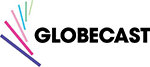 The leading provider of broadcast services for Australia, New Zealand and the Pacific Islands, Globecast Australia specialises in live distribution of Standard Definition and High Definition content at the cutting edge of broadcast technology.
With the largest Satellite News and Sport Gathering fleet in Australia, New Zealand and the Pacific Islands, the company has the most technically advanced Master Control facility in Australia.
Globecast Australia's services include Direct to Home satellite transmission with MPEG4 capability, International Fibre Distribution, IP Platforms and Services, Teleport Services, 24/7 Master Control, Business TV, OTT service, Global Satellite Monitoring and Disaster Recovery.
The company's internationally recognised Globecam™ is the world leader in live, point-of-view miniature camera technology with Fox Sports' Ref Cam receiving the prestigious 2014 Sportel Golden Podium Award for Best Innovation.
In 2014 the company entered into a partnership with the Australia News Channel and launched the Australia Channel, a subscription OTT service providing locally produced programming to international audiences.
Globecast Australia also delivers multiple channels to Australia including Daystar, RT (formerly Russia Today), NHK and many others. Most recently the company completed transmission of the Australian, German and British seasons of ITV Studios' I'm A Celebrity … Get Me Out Of Here. From remote locations around the world, the company delivered 100 hours of live digital television entertainment using the satellite resources of Intelsat, Eutelsat and Optus, with Globecast Australia's worldwide fibre network as a backbone.
In 2014, Globecast Australia was named in the Top 20 in BRW's Most Innovative Companies.