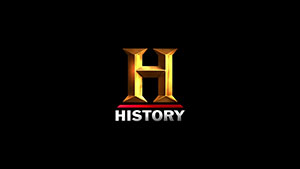 HISTORY is a leading component of Foxtel's factual channels line up and serves as Australia & New Zealand's only entertainment channel dedicated purely to history, bringing the power and passion of the past to life. HISTORY uncovers the events that have shaped and continue to shape the world.
HISTORY consistently ranks number one with Foxtel's subscribers on the documentaries tier and is one of the most well-known and respected brands across Foxtel's entire channel portfolio. The channel is supported by more than 30 full-time Foxtel professionals, along with dozens of external production teams, who are responsible for creating an average of three series productions each year.
HISTORY's commissions have a wide appeal to a broad Australian audience and productions cover the far reaches of Australia.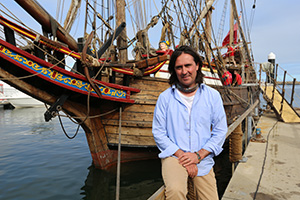 Locally produced favourites like COAST AUSTRALIA, have covered the whole coast in every state; and in 2015, Tony Robinson's Tour of Duty travelled through regional Australia and New Zealand to tell the local wartime stories preserved in there.
2016 will continue HISTORY's tradition of recognising Australia's special past with a new series, Changed Forever that examines the key protagonists who changed Australia forever due to the outbreak of WWI. Filming for series 3 of COAST AUSTRALIA is currently underway and new addition, COAST NEW ZEALAND, which will showcase the unique landscapes of our closest neighbour, will soon begin filming this year.
Other local series on HISTORY, which are all available to watch on Foxtel's Anytime (on-demand) service include:
He's Coming South: The Attack on Sydney Harbour (2006 Logie Award winner for Most Outstanding Documentary Series).
THE BATTLE OF Long Tan
BEYOND KOKODA
Tony Robinson Explores Australia
The Digger: A History
The Irish in Australia
Building Australia
Tony Robinson's Time Walks
The Memorial: Beyond the Anzac Legend
ANZAC Battlefields: The Western Front
Bart Cummings: All the Kings Horses
New international arrivals in 2016 will feature exclusive series including Robert Redford's WEST and BARBARIANS RISING, which looks at the great adversaries that stood against the Roman Empire.
HISTORY is 100% programmed, broadcast and controlled locally and is available in Foxtel's Docos pack on Channel 611. More information is available at www.historychannel.com.au or www.facebook.com/HISTORYAustralia/