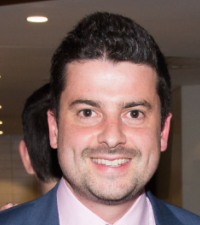 My current job is.. Executive Producer of the NRL department at Fox Sports
My first job was.. working as a professional dish washer in the kitchen at a Restaurant. I lasted one shift before realising hospitality wasn't for me. I've never looked back.
At school I was known for.. my love for the Manly Sea Eagles which made me an easy target for mockery at a QLD school!
The TV show I can't miss is.. all of the NRL shows on Fox Sports of course! They're very good. I'm also a big fan of Suits and Man v Food.
My secret guilty pleasure is.. Double choc coated Tim Tams. They're the best.
It's not cool but .. I love cooking shows. Jamie is great but Nigella is definitely my favourite.
Friends say I.. have the best job in the world and have never worked a day in my life. They're right!
The new TV show I'd like to commission is.. a look into the game of rugby league in the Maldives – Produced and Directed on site by myself all year 'round.
The thing I most love about our industry is.. the fact that working in sport doesn't feel like a job. I pinch myself every day to realise I have the best gig going around. Working in such a great game dealing with the players I idolised as a kid is a dream come true.