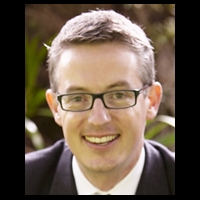 The person that most influenced my decisions in life when I was younger was... my grandmother. She qualified as a doctor in Ireland in the 1930s, worked until she was 80; delivered the children of an entire generation of people in the town I grew up in and was never afraid to give advice to all of those people on how they should live. No one was going to tell her what her place in life was and she instilled self-belief in all of us.
The last interesting book that I read was... "In Our Image: America's Empire in the Philippines". I do a lot of work in Asia now with our channel available in 16 countries in the region. I try to read as much as I can, as it's very easy to just fly in and out of countries without knowing anything about their history or culture. We just launched Setanta in the Philippines so I've taken an interest in books about that country.
My first job was... at college, I taught sailing to kids every summer. It was essentially a floating babysitting service. I spent most of my time stopping them from destroying the boat beneath us.
My guiltiest pleasure is... watching live sport at work. We show live South American football (soccer) that comes in during office hours in Sydney. It's got everything: players feigning injuries, pitch invasions, all of the stuff that you never see any more, as well as great goals and amazing players. It's very distracting.
At school, I was known for... being constantly mistaken for someone else. I had five brothers at the same school.
When I'm not at work I spend my time… reading.
My favourite movie of all time is... Casablanca.
I know it's not cool but I love... my Kindle. It has a clunky interface, doesn't have a touch screen or a backlit display and it's useless for web browsing or email. And yet it does its job perfectly. It fits in my pocket and the battery lasts for weeks.
One of my favourite series on STV is... "Game of Thrones" on showcase. I was in LA and New York recently when the 2nd season premiered and the level of promotion by HBO was unbelievable. HBO also do great episode guides and additional features online, which is good because half the time I have no idea who's who or what's going on.
The person I most admire is... right now, Prince Harry. He's a larrikin
My friends say that I... post photos of my meals on Facebook. It's not true. That's what Instagram is for.
My hope for the future is that... the Aussie dollar stays strong. Holidays are fantastic.