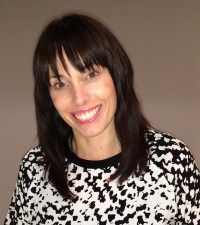 My current job is......Communications manager at SKY NEWS (maternity contract).
My first job was.....at 15 working on the checkout at Target. It was a good day when I was promoted to reception and given free rein on the PA system!
At school I was known for....using half a tin of hairspray to keep my fringe in place...tragic early 90s hairstyling at its best!
The TV show I can't miss is......Wentworth, Game of Thrones, Mad Men – love a good drama series.
My secret guilty pleasure is......I don't think it's much of a secret but it's definitely a tall glass of gin and tonic, with lemon and lots of ice.
It's not cool but ......my favourite app is Words with Friends.
Friends say.......I'm a good listener and make an awesome cup of tea.
The new TV show I'd like to commission is.......an Australian political drama series – there's certainly plenty of real-life political intrigue to draw from.
The thing I most love about our industry is......being inspired and motivated every day working alongside creative and passionate individuals, where it's all about delivering quality television that sets the industry standard.