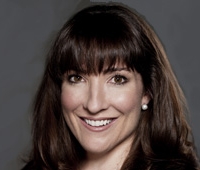 When I'm not at work I spend my time… with friends, boxing and helping out at my boyfriend's dumpling bars.
The person that most influenced my decisions in life when I was younger was… definitely my beautiful Mum.
The last interesting book that I read was… I'm a sucker for a marketing and fashion magazine, blog or trade but the last interesting thing I read was Adam Ferrier's blogspot.
My first job was… Coles checkout ….price check aisle 4?
My guiltiest pleasure is… chocolate almonds. I really don't have a stop button.
At school, I was known for… being sporty and very competitive.
My favourite movie of all time is…. The Sound of Music.
I know it's not cool but I love… Oprah and music that 17 year olds listen too. Pop music will take over the world one day.
One of my favourite series on STV is… Old fav Sex & The City and new fav Wicked Fit.
The people I most admire are… the bosses I have had. I have been very lucky as they have mentored and supported me throughout my career.
My friends say that I… most certainly the first person up in the morning and often the last to bed at night.
My hope for the future is that… children can live in a sustainable economy and enjoy the lifestyle that I have experienced AND that everyone in Australia has FOXTEL!