2002 was a transformational year for Australian subscription television, which had become economically unsustainable. Foxtel and Optus announced a content supply agreement to cut costs and share content, Telstra agreed to bundle Foxtel with its products, and Foxtel committed to a $600m digital upgrade of its cable and satellite services. A year later subscription television agreed to join the OzTAM audience ratings system. "We are now in a position to accelerate Australia's entry into the digital age," said Foxtel CEO, Kim Williams. "Our industry is about to come of age," said News Ltd Chairman Lachlan Murdoch.
The transformation also saw hundreds of millions tipped into local television production, expanding to nearly 50 the number of channels available. Foxtel launched the FOX Footy Channel, Australia's first single-spot channel, while Australia's first channel for women launched. Sky News expanded its coverage of public affairs and politics anchored by former radio journalist David Speers. And the industry funded new productions including Secret Life of Us, Looking for Allibrandi and Rabbit Proof Fence.
Subscription television now employed 3500 Australians, with more than five million viewers in more than one million subscribing homes.
The industry was beginning to recover its health, and to recognise the industry's growing investment in content, ASTRA inaugurated the ASTRA Awards with six categories awarded at a breakfast in Sydney.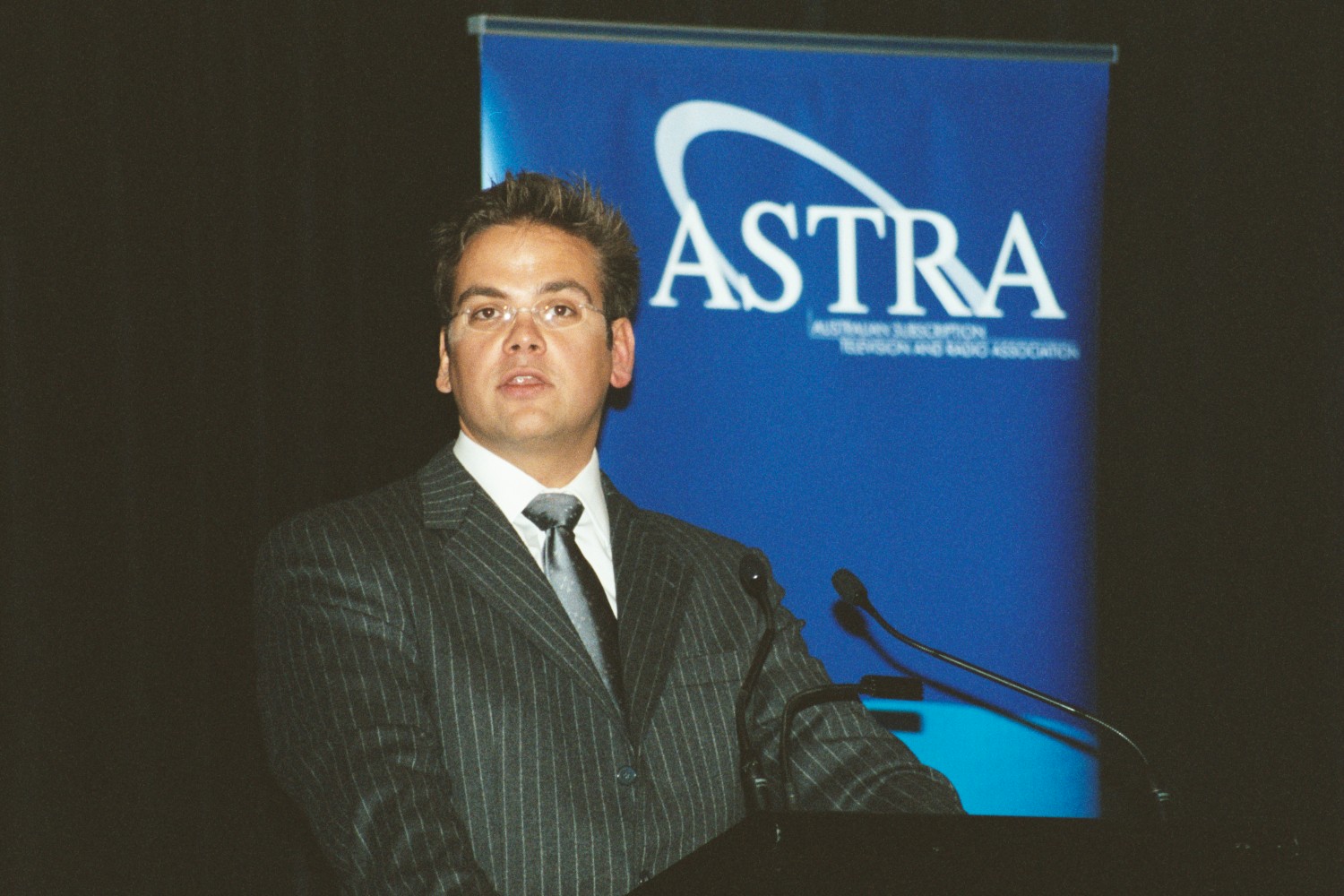 Lachlan Murdoch