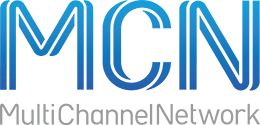 Multi Channel Network (MCN) is Australia's most progressive media advertising company.
We're responsible for the advertising interests of 70 television channels brands, 118 websites, 31 m-sites /optimised mobile sites, 70 apps, 3 IPTV services, 19 Digital-Out-Of-Home-TV screens and Qantas In-Flight Entertainment.
Established in 1997, we have over 18 years experience offering clients a range of effective communication solutions to not only reach but create a dialogue with consumers. Additionally, MCN has invested in a number of specialist departments and innovations to help truly deliver an integrated approach for advertisers. Working holistically across our sales teams, Multiply – to help bring ideas to life, and our trading arms to provide ease of transaction, MCN advertisers can create a deeper connection with viewers and in turn ensure a better return on investment for campaigns. Our data division, Multiview adds credible audience insights and an unrivalled level of accountability on this campaign delivery.
MCN is also Australia's largest combined online and mobile publisher. The MCN Digital portfolio includes trusted entertainment brands within the passionate communities of Lifestyle, Music & Youth, Factual & News, Entertainment & Movies and Sport. Whether the client brief demands highly targeted display activity, bespoke online integration or full content hubs, MCN Digital has the platforms, properties and expertise to deliver market leading solutions.
MCN is a joint venture between Foxtel and FOX SPORTS.