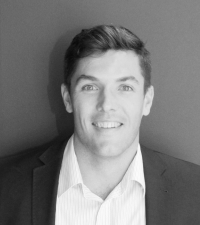 My current job is.. Working with the wider industry, particularly advertisers, to uncover and implement leading insights. A key focus is working with various teams to drive the development and execution of the Multiview project.
My first job was.. Usher at Noosa 5 Cinema, complete with red bow tie and suspender.
At school I was known for.. Playing all the sports, pushing boundaries with a smile and running a chocolate stall that slashed the profits of tuckshop…
The TV show I can't miss is.. There are a few, including The Back Page, GOT, Shark Week and Grand Slam Tennis.
My secret guilty pleasure is.. DIY projects with mandatory Bunnings sausage sizzle and dark chocolate (any time of the day).
It's not cool but .. I own a 150cc scooter. Definitely not cool (I have been told I look like a circus bear on a minibike), but the weekend convenience is just too good.
Friends say I.. I'm Mr 1000 (on the energy/positivity scale)
The new TV show I'd like to commission is.. 'Top Gear' for international travel. It's not new, just better. If you look at the numbers there has to be a great new TV series in it…
The thing I most love about our industry is.. Tough one…. there are many positive aspects. No.1 is the innovative and entertaining people surrounding MCN. High on the list is also the exciting technological revolution we're going through – so much change, so much opportunity and so much fun!