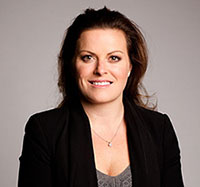 Carly Loder - Director of Marketing and Communications, FOX SPORTS
Carly Studied Business, Marketing and Financial Markets at university and graduated in 2001. Starting her career working in financial services across private banking, investments, insurance, financial planning, super and investment banking. Carly's financial services career culminated as the CMO of the largest wealth company in Australia BT, part of the 12th largest bank in the world, Westpac Banking Corporation. With a team of 140 people and a large marketing budget (she once spent $2mil on production of one single TVC!) – Carly's most memorable achievements are leading the team through the GFC and convincing the bank that it was a time to invest in building an innovation team in the marketing division rather than divesting in tough times.
In 2012 Carly decided a change in career was needed. With a passion for all things sport and travel Carly joined FOX SPORTS as Director of Marketing and Communications. At the same time Carly also was appointed to the Board of Surfing Australia, living out her passion for all things sport related.
Carly is a Certified Practicing Marketer, has her dip in FP and also is currently studying an Executive MBA with North West University, the Kellogg School.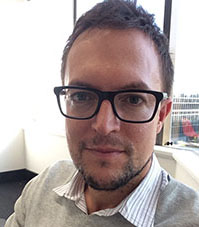 Robert Farmer - Director of Content Marketing, Foxtel
Rob leads the Content Marketing team at Foxtel to build desire for its premium programming, in the last year establishing long ideas for the business across broadband (Powered by entertainment), sport (We're a FOXSPORTING nation) and the campaign we'll be hearing about in this session, embracing the rest of Foxtel's offering.
Rob led the marketing strategy and ideation with multiple agencies, for the launch of Foxtel's lower pricing Nov '14 to April '15 (It's Foxtel but not as you know it), helping to contribute to unprecedented subscriber growth over 2015, despite new competition.
A Brit, married to an Australian he met in a North London pub, Rob previously worked in the U.K. holding senior marketing roles at producer-broadcaster ITV, and Freeview, and before that was in advertising, including seven formative years at BBH where he became Board Account Director responsible for Levi's. Rob read Psychology and Philosophy at Oxford, and loves working in the space where creativity and commerce get to collaborate. He helps prop-up the national average number of hours of TV watched each week.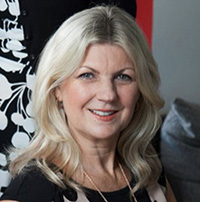 Ellen Baron - CEO and Founding Director, Ruby Cha Cha,
Ellen is the CEO of Ruby Cha Cha which she founded in 2008. Ellen has two key streams of expertise: consumer psychology and brand development. She is one of Australia's leading qualitative researchers, with a pragmatic approach to semiotics, ethnography and online qual that clients really understand. She has a background as a psychologist who worked on a PhD on addictive behaviours, namely the nexus of alcohol and gambling and has more recently travelled the world understanding consumers in countries like the US, UK, Mexico, Germany, Malaysia, Sri Lanka and Chile to name a few. She has specific expertise in TV, being an addict herself but also, health and wellbeing, finance, travel and a special interest in 50+ consumer populations