SPOTLIGHT SEMINAR :Take a look inside the 2015 Industry Excellence Awards.
Sydney Hilton Hotel
8.30am -10.30am
Wednesday, 26 August 2015

What is it that made these award-winning campaigns stand out amongst the best in the industry? Hear directly from the campaign creators discussing their objectives and the creative process including detail on strategy and tactical execution. See each campaign in its entirety and the results which were used to measure success.
Most Outstanding Social Media Campaign & Most Outstanding Use of Innovation :
Selling Houses Australia: Social Editions
Presenters: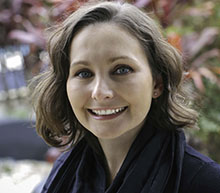 Candice Spurr, Product Manager for The LifeStyle Channels
Candice began her career in TV production over 10 years ago in Queensland. After making the move into digital media and relocating to Sydney, she began working in free-to-air television. In 2012 Candice joined The LifeStyle Channels and has since been responsible for some of LifeStyle's most successful integrated campaigns. With a focus on user-centric design and compelling content offerings, she has spearheaded several campaigns that have resulted in 4 Global and 11 ANZ PromaxBDA Awards, as well as 4 ASTRA Awards.
Artemis Stanton, Manager Advertising & Brand Partnerships The LifeStyle Channels
Artemis's television career began over 10 years ago starting in television production where she worked across many successful TV series, and later specialised in the production of brand funded content. With the growing trend for editorially aligned opportunities for advertisers, Artemis joined the LifeStyle Channels in 2013 within the Advertising & Brand Partnerships team. She has strategically developed, produced and executed successful campaigns for LifeStyle's many sponsors, delivering their objectives while ensuring credible editorial alignment with the LifeStyle Channel brands.
Most Outstanding On-Air Promotion: FOX FOOTY - 2015 Season Launch
Presenter:

Tim Buhagiar, Senior Creative Producer FOX FOOTY
Following his gut and a hunch, Tim moved from the world of AFL football into Television thirteen years ago. He began in Production, but two years later made a career-defining leap to Creative Services. He has since been a part of award winning departments at Foxtel, Channel Nine, Channel Ten and Fox Sports, where he has been working as a Senior Creative producer since 2011. A winner of multiple ANZ BDA & Promax Awards including Best Sports Campaign, he is thrilled to offer a Sydney audience an insight into the joys of Aussie Rules Football through the medium of on-air promotion.

Most Outstanding Advertising Campaign: Defence Force Recruiting - The Recruit Season 1
Presenter: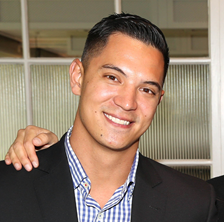 Will Lewis , Manager Advertising & Brand Partnerships - General Entertainment, Foxtel.
Will began his career working in free-to-air television in New Zealand. In 2012, he relocated to Sydney and joined Foxtel's Advertising and Brand Partnerships team. Will has since managed a number of successful integrated partnerships, developing content-led sponsor advertising strategies around some of Foxtel's marquee programming, including Australia's Next Top Model and The Recruit. Will is passionate about the changing landscape of advertising and in particular how brand-funded content can be a platform for driving innovation.