What are the real marketing benefits of using video in social media? What are the potential pitfalls and what's the latest intel surrounding social video?
Hear our industry social media strategists discuss their latest research, update us on the latest trends & products and share their extensive knowlege on extracting the most out of social media.
Speakers: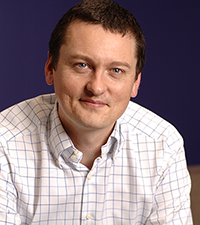 David Higgins - Head of Social and Editorial Foxtel.
David is a past editor of News.com.au and SMH.com.au and holds an MBA from the University of Technology, Sydney.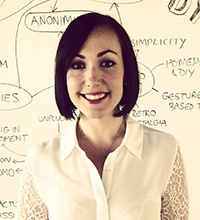 Mandi Bateson – Head of Social Mindshare.
Consulting on all aspects of social media marketing including audience insights, influencer discovery and outreach, content marketing, social advertising, social content development, workshops and training. Inspired by data as much as creativity, Mandi loves to dive into the world of consumer behaviour, striving to understand what makes an audience care and what makes them share. Mandi has worked across a variety of industry sectors with past and present clients including Foxtel, Bupa, HSBC, Randstad, Origin Energy, Land Rover, Jaguar, Volvo, NAB, Unilever, Group SEB, AMEX, Nike, Chanel, Kimberly Clark Australia, Victoria University, Jenny Craig, Kellogg's, Tourism New Zealand, Hong Kong Tourism Board, Canon, Birra Moretti, Positively Wellington Tourism, LEO Pharma, Bayer, Barangaroo, Gladstone Ports Corporation, Tourism NSW, Warner Bros Home Entertainment, Beiersdorf.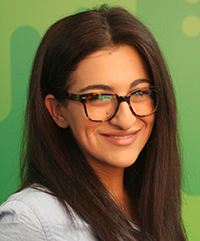 Ellen Dedes-Vallas – Producer Nickelodeon.
In 2013, Ellen began her career at Nickelodeon as an intern in the Creative/Production team. Her work ethic quickly earned her a full time role as a Production Assistant . At Nickelodeon, she has become a specialist in developing short-form content which equally engages audiences on-air and on digital. Whilst still a Production Assistant, Ellen was tasked with producing a series of digital shorts to help
capture the engaged audiences on YouTube. The resulting series 'Short and Funnies' spawned a now legendary video 'Dad Jokes Survivors' which has become the most successful viral video globally in Nickelodeon's history. Ellens work on this campaign has not only won an ASTRA for outstanding social media campaign but won her a 2016 ASTRA award for Rising Star.