What are the real marketing benefits of social media? What are the potential pitfalls and what are the differences between each platform?
Hear our industry social media strategists discuss their plans and share their extensive knowlege on extracting the most out of social media.
Thursday, 26 February 2015
Venue:
Brisbane Room
Sofitel Wentworth Hotel, 61-101 Phillip Street, Sydney
8.30am - coffee & tea
9.00am - presentation
10.30am - finish
Please note this is a FREE event for staff and members of the Australian Subscription Television industry
Speakers
Jed Ahern, Senior Online Producer, Channel [V]
Jed Ahern has been involved in the editorial side of digital media for the past 15 years, producing content for ninemsn, ACP, Yahoo!7 and now Foxtel, where he currently works as Senior Online Producer for Channel [V].
During his time at [V], Jed has observed the rise of social media, integrating it into the channel's strategy to connect with viewers and increase its online audience.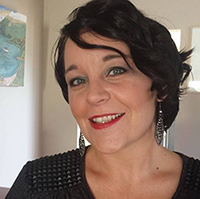 Skye Forrester, Head of Digital Customer Contact, Foxtel
Skye is currently Head of Digital Customer Contact and is responsible for the strategy, direction & execution of Digital Customer Contact channels across Foxtel.
Skye has over 7 years' experience in defining & execution of Social Media/Digital Strategy spanning across Operations, Brand/Media, Marketing, and Recruitment.
With extensive experience in operationalising digital strategies, creating frameworks & governance to support these activities Skye also delivered an insight channel from Social Media/Digital activities that drive operational deep dives & assists in identification & generation of process improvement & marketing and product campaign development.
Skye defined & introduced a framework & governance across GE Capital Australia & New Zealand businesses to activate & enable social media presence & engagement. She also enabled the internal social media strategy for engagement and education of the Foxtel employee base, to empower idea generation, collaboration & execution.
With solid experience in Project Management and leading a team of professionals to deliver larger scale projects she has strong Change Management skills and equally strong communications skills with an expertise in web & mobile strategy & technology delivery.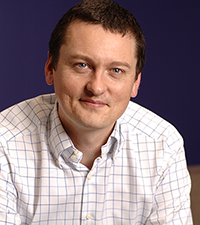 David Higgins, Social Media Marketing Manager, Foxtel
David Higgins heads up Foxtel's social marketing. He's a former editor of News.com.au and smh.com.au and has an MBA from the University of Technology, Sydney.
His favourite Foxtel shows are Game of Thrones, The Walking Dead and The Real Housewives of Melbourne.