With Australian voters heading to the polls on we heard from experienced political leaders and Sky News commentators review the campaign and discuss media reform
Speakers:
Michael Lee, Labor cabinet minister (1993-96)
Grahame Morris, chief of Staff to PM John Howard
Moderator:
Janine Perrett of Sky News
SPEAKER: Michael Lee
Michael Lee served as Minister for Communications, The Arts and Tourism in the Keating Government from 1993 until 1996. In Opposition he served as Shadow Minister for Health and Education until his defeat at the 2001 election. Michael is currently a Non-executive director of Sydney Airport and the Chairman of Communications Alliance, the peak telecommunications industry body. He was previously President of the NSW Branch of the Australian Labor Party, Chair of the NSW TAFE Commission Board, a Councillor of the City of Sydney. He has also served as a Director of DUET, Superpartners and the National Film and Sound Archive. He lives on the NSW Central Coast, where he worked as a power station electrical engineer before his election to Parliament in 1984.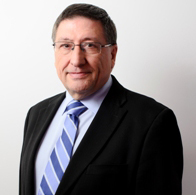 Speaker: Grahame Morris
One of Australia's most respected political commentators, Grahame is a former chief of staff to PM John Howard and has worked on 26 election campaigns.
MODERATOR: Janine Perrett
SKY NEWS LIVE (Ch 601)
Anchor of The Friday Show, Fridays at 4pm
Anchor of Saturday Live Saturdays at 9pm and Sunday Live at 9pm
Janine Perrett is the anchor of The Friday Show on SKY NEWS LIVE and anchor of Saturday Live and Sunday Live on SKY NEWS LIVE. She is also a panelist on Paul Murray LIVE and other SKY NEWS LIVE programs.Janine began her journalism career at the Melbourne Bureau of The Australian newspaper in 1979, before relocating to the Sydney office to work on the business desk in 1983. In 1984 she was appointed The Australian's London Correspondent before moving to New York to take on the role of US Correspondent from 1985 to 1990. During her time in the US she covered major news stories including; presidential elections, the space shuttle disaster, armed conflicts in Haiti, Panama and Chile and the 1987 Wall Street crash.
When she returned to Australia, Janine accepted the role of Deputy Business Editor at the Sydney Morning Herald.In 1990 Janine joined the Nine Network's Business Sunday program and also reported for the networks Sunday program. In 1994 she founded The Small Business Show which she went on to present for its nine year run.Janine also worked as a guest presenter on ABC Radio and as a Columnist for News Limited and the Sydney Morning Herald, before joining SKY NEWS in 2010. In 2007 she was awarded a Knight fellowship to study journalism at Stanford University in California for a year.